Tell us a little about what you need, and we'll respond quickly with our price and estimated turnaround time.
Need an appraisal now? Order securely online for an accurate, reliable appraisal to fit your specific needs.
When you need to know the true value of a property, you need an expert. Find out about the appraisal process.
Appraisal Experts
As licensed appraisers, we possess the extensive know-how and competence to give you the type of credible property value opinions that banks and top lending institutions require for mortgages. With years of experience behind us, we're prepared to handle practically any type of property.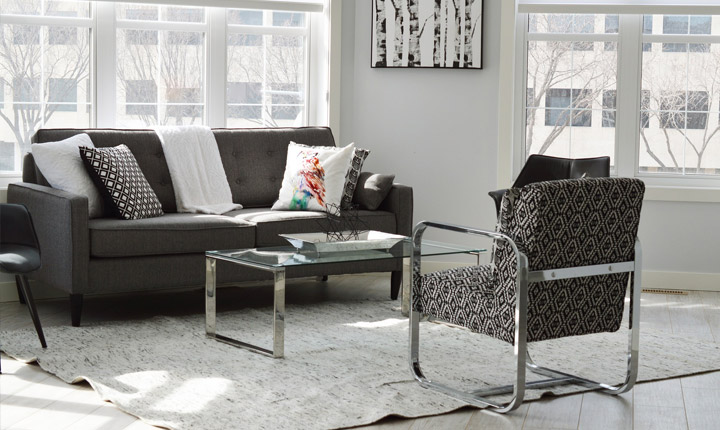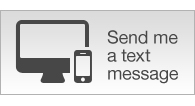 Today's Rates
| Mtg Loan | Rate | APR |
| --- | --- | --- |
| 30-yr Fixed | 3.94% | 4.07% |
| 15-yr Fixed | 3.36% | 3.54% |
| 1-yr Adj | 2.75% | 3.41% |
* national averages
Got a Question?
Do you have a question relating to real estate appraisals? We can help. Simply fill out the form below and we'll contact you with the answer, with no obligation to you. We guarantee your privacy.
&nbsp
Realtors Raise Last-Minute Red Flags Over Tax Bill
12/13/2017 12:04 PM
Realtors are expressing concern over three measures that exist in either the House or the Senate versions of the Republican tax cut bill and have sent a letter to Orrin Hatch (R-UT) and Kevin Brady (R-TX), chairs of the Senate Banking and House Ways and Means Committees respectively, about these issues. The letter was sent ...Read More
&nbsp
Fannie and Freddie Will Wait Until Jan 2nd to Evict You
12/13/2017 8:49 AM
Both Freddie Mac and Fannie Mae announced this week that evictions from foreclosed single-family and two-to-four-unit properties owned by the GSEs will be suspended during the holiday season.  The moratorium will begin on December 18 and extend through January 2 of next year. The two companies said that ...Read More
&nbsp
For Purchase Applications, This December is Better Than The Last
12/13/2017 7:30 AM
Applications for mortgages, both for home purchases and refinancing, declined during the week ended December 8.  The Mortgage Bankers Association (MBA) said its Market Composite Index, a measure of loan application volume, was down 2.3 percent on a seasonally adjusted basis compared to the volume a week earlier.  On an una...Read More
&nbsp
MBA Sees Sales Falling in Nov Despite Longer-Term Strength
12/12/2017 9:59 AM
The Mortgage Bankers Association (MBA) projects a decrease in new home sales in November compared to the previous month, but still sees those sales running well ahead of last year.  MBA"s Builder Applications Survey (BAS), conducted among mortgage subsidiaries of home construction companies, indicates that sales during the...Read More
&nbsp
Increased Delinquency Not a Sign of Distress - Hurricanes to Blame
12/12/2017 8:58 AM
Loans performed well in September, continuing to erase most of the last vestiges of the market"s Great Recession distress.  The CoreLogic Performance Insights Report for the month says the national delinquency rate is now 5.0 percent. This ties September with August as the lowest rate since 2007. With the rate so low, measu...Read More
&nbsp
Looking Back at Loan Mods: What Worked, What Didn"t, and What Can We Learn?
12/11/2017 2:07 PM
As banks and government tried to stem the flow of foreclosures during the housing crisis there was a lot of debate (and criticism) about what needed to be done and how to do it.  The acting director of the Federal Housing Finance Agency, Edward DeMarco fought tooth and nail to prevent Fannie Mae and Freddie Mac (the GSEs) from being force...Read More
&nbsp
Consumers Expect Strong Increases in Housing Costs
12/8/2017 11:28 AM
After dropping in October from what had been an all-time high the previous month, Fannie Mae"s Home Purchase Sentiment Index (HPSI) resumed its upward trek, increasing by 2.6 points in November to 87.8, Strong responses to questions in the National Housing Survey (NHS) to questions about whether it was a good time to buy a home and ...Read More
&nbsp
90% of US Counties Get FHA Loan Limit Increase
12/8/2017 9:34 AM
Loan limits will be rising in 2018 for loans guaranteed by the FHA.  The Department of Housing and Urban Development (HUD) announced on Thursday it was boosting limits for those loans in more than 3,000 counties.  This will bring FHA loans in line with those of Fannie Mae and Freddie Mac. The Federal Housing Finance Agency ...Read More
&nbsp
Homeowner Equity Gain Averages in Double Digits
12/7/2017 10:47 AM
Nine years after what is acknowledged as the start of the housing crisis about 2.5 million homeowners remain underwater, but that number is down by 0.7 million since the third quarter of 2016.  CoreLogic said today that those homeowners remain in negative equity despite rapid increases in the equity of homeowners nationwi...Read More
&nbsp
Gig Workers Less Enthusiastic About Homeownership
12/6/2017 11:31 AM
"Gig," a term that used to refer mostly to a musician"s booking, is now being used to describe a whole sector of the U.S. economy.  Fannie Mae defines it, rather narrowly we think, as the on-line, on-demand services such as ride sharing and accommodation, and included questions about it in their Third Quarter National Housing S...Read More
---