Tell us a little about what you need, and we'll respond quickly with our price and estimated turnaround time.
Need an appraisal now? Order securely online for an accurate, reliable appraisal to fit your specific needs.
When you need to know the true value of a property, you need an expert. Find out about the appraisal process.
Appraisal Experts
As licensed appraisers, we possess the extensive know-how and competence to give you the type of credible property value opinions that banks and top lending institutions require for mortgages. With years of experience behind us, we're prepared to handle practically any type of property.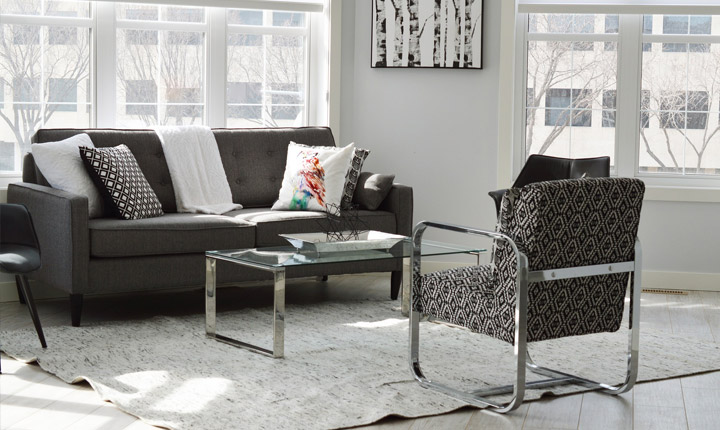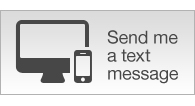 Today's Rates
| Mtg Loan | Rate | APR |
| --- | --- | --- |
| 30-yr Fixed | 4.47% | 4.62% |
| 15-yr Fixed | 3.94% | 4.15% |
| 1-yr Adj | 2.76% | 3.42% |
* national averages
Got a Question?
Do you have a question relating to real estate appraisals? We can help. Simply fill out the form below and we'll contact you with the answer, with no obligation to you. We guarantee your privacy.
&nbsp
Home Sales Unfazed by Spring Snow and Rising Rates
4/24/2018 10:24 AM
New home sales continue to improve after grim reports in December and January.  New home sales posted a solid gain in March, and revisions to the February data also resulted in a positive outcome during the month.  Those sales, reported by the U.S. Census Bureau and the Department of Housing and Urban Development on Tuesday...Read More
&nbsp
FHFA: Current Run of Rising Home Prices Likely to Continue
4/24/2018 9:32 AM
Both the Federal Housing Finance Agency (FHFA) and the S&P CoreLogic Case-Shiller reported on February home prices on Tuesday and both showed little moderation in the rate of appreciation.  Case-Shiller"s reported gains, in fact, appear to be growing larger. Case-Shiller"s National Home Price NSA Index, covering al...Read More
&nbsp
Freddie Mac Forecast: Lots of "Ifs" and "Buts"
4/23/2018 1:09 PM
Freddie Mac"s economists say, "The broader economic environment remains favorable for home sales," but they add a lot of caveats to that statement.  Sales are holding up so far, despite the increase in mortgage rates, but will that continue?  Sales started recovering in 2010, with the aggregate of new and existing sales gro...Read More
&nbsp
Existing Home Sales Beat Headwinds, Score Small Gains
4/23/2018 9:56 AM
Existing-home sales seemed to have reclaimed their footing, posting their second consecutive gain after two straight months of declines.  The National Association of Realtors® (NAR) said March sales of single-family homes, townhomes, condos, and coops rose 1.1 percent compared to February, putting sales at a seasonally adjus...Read More
&nbsp
Wells Fargo to Face Largest Fine Yet
4/20/2018 8:27 AM
Once again Wells Fargo is about to pay dearly for its inability to walk the straight and narrow.  The Washington Post, under the byline of Renae Merle, is reporting that the bank is about to be hit with the largest penalty of the Trump administration, perhaps as early as today. A settlement, reported to be in the neighborh...Read More
&nbsp
Weather Cools Remodeling Perceptions
4/19/2018 1:57 PM
The Remodeling Market Index (RMI) is to home remodelers as the Housing Market Index (HMI) is to new home builders. Each is constructed by the National Association of Home Builders (NAHB) to reflect builder confidence in their particular share of the market. The quarterly RMI is based on responses to a survey in which professional remodelers ...Read More
&nbsp
Rates on Closed Loans at 4 Year High
4/19/2018 8:36 AM
The share of refinancing loans dropped to 38 percent of loans closed in March, down from 43 percent in February.  Ellie Mae"s Origination Insight Report for the month notes that the 5 percent decline in those loans was consistent across all three loans types, FHA, VA, and conventional. Refinancing slipped as the interest...Read More
&nbsp
Home Price Increases Outpace Income Gains - Again
4/19/2018 8:32 AM
Fewer homes on the market are affordable than a year ago, and fewer households can afford them with their current income.  The National Association of Realtors® (NAR) and the realtor.com website have released a list of the least and the most affordable locations nationwide based on the area"s income and the website"s active listing...Read More
&nbsp
UI Says Underwriters Should Consider Rent History
4/18/2018 11:01 AM
Access to credit remains tight and the Urban Institute (UI) blames in part that lenders are not measuring the credit risk of borrowers appropriately.  Laurie Goodman and Jun Zhu, writing in UI"s Urban Wire blog say that paying rent is the most significant financial commitment of most renters. Yet, while credit reports oft...Read More
&nbsp
Freddie Mac: Shop Smart, Save Big
4/18/2018 9:36 AM
They aren"t suggesting you shop "til you drop, but Freddie Mac says neither should borrowers buy the first mortgage they see. Doug McManus and Elias Yannopoulos, members of the company"s Economic and Housing Research Group, write in its Insights Blog that shopping for a better mortgage rate could save a borrower hundreds or thou...Read More
---