Tell us a little about what you need, and we'll respond quickly with our price and estimated turnaround time.
Need an appraisal now? Order securely online for an accurate, reliable appraisal to fit your specific needs.
When you need to know the true value of a property, you need an expert. Find out about the appraisal process.
Appraisal Experts
As licensed appraisers, we possess the extensive know-how and competence to give you the type of credible property value opinions that banks and top lending institutions require for mortgages. With years of experience behind us, we're prepared to handle practically any type of property.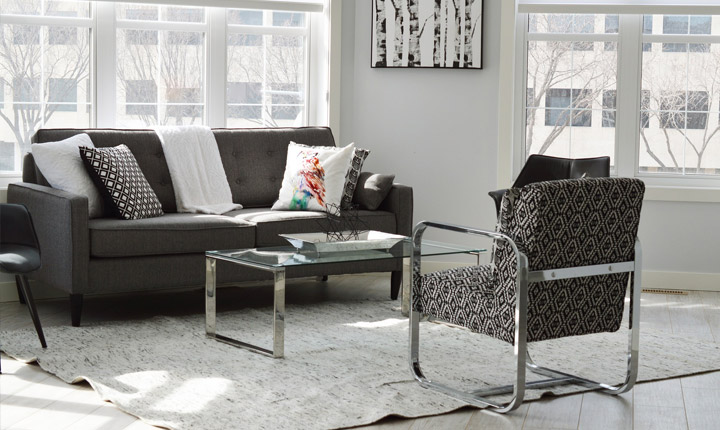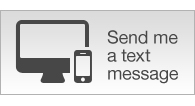 Today's Rates
| Mtg Loan | Rate | APR |
| --- | --- | --- |
| 30-yr Fixed | 4.15% | 4.29% |
| 15-yr Fixed | 3.35% | 3.53% |
| 1-yr Adj | 2.74% | 3.4% |
* national averages
Got a Question?
Do you have a question relating to real estate appraisals? We can help. Simply fill out the form below and we'll contact you with the answer, with no obligation to you. We guarantee your privacy.
&nbsp
Big Banks Could Get Back in the Mortgage Market in a Big Way
2/21/2017 1:23 PM
For the past six years, there has been a quiet revolution in the mortgage market: Big banks like JPMorgan (NYSE: JPM), Bank of America (NYSE: BAC) and Citibank (NYSE: C) have moved out and nonbank lenders such as Quicken, loanDepot and Caliber Home Loans have moved in — in a big way....Read More
&nbsp
Freddie Mac Looks at Ramifications of Aging-in-Place
2/21/2017 1:02 PM
It can require as little as replacing doorknobs with levers or as complex as installing a walk-in shower, but Fannie Mae says very few existing homes are currently set up to allow their inhabitants to "age-in-place."  The company takes an in-depth look at the issue in its February Insights, after its recent survey of the ...Read More
&nbsp
GSE Profits Put Taxpayers More Than $78 bln Ahead
2/17/2017 1:21 PM
Fannie Mae and Freddie Mac (the GSEs) each reported positive financial results for the fourth quarter of 2016.  The two have posted nearly uninterrupted quarterly profits, (Freddie Mac had a net loss of $354 million in the first quarter of 2016) since 2012. Fannie Mae reported annual net income of $12.3 billion and...Read More
&nbsp
17 Percent of Consumers Unaware That Mortgages Involve Closing Costs
2/17/2017 8:40 AM
Despite the regulations imposed by the Truth-in-Lending/RESPA Integrated Disclosure (TRID) rules and disclosure forms in October 2015, some homebuyers still say their final closing costs caught them by surprise. Some appear to have been unaware that closing costs were even required. ClosingCorp, a provider of real esta...Read More
&nbsp
NAR Releases New Measure of Affordability
2/17/2017 8:30 AM
The National Association of Realtors® and on-line real estate marketplace  have unveiled a new housing affordability model. The model uses data on mortgages, state-level income information, and real estate listings to derive two measures of availability and affordability. The data results first in...Read More
&nbsp
Lower FICO Scores - A Harbinger of Hope?
2/17/2017 7:56 AM
What is that cloud of dust in the distance? Is it a bird, a plane?  We mix our popular culture references, but maybe it is a faint signal of approaching looser lending standards.  Ellie Mae"s Origination Insight Report for January reports a fairly significant drop in the FICO scores of closed loans, down 4 points overall co...Read More
&nbsp
Building Permits Approaching Post-Meltdown Highs
2/16/2017 8:53 AM
Results from this morning"s residential construction report from the U.S. Census Bureau and the Department of Housing and Urban Development were mixed.  Construction permits made a strong showing while housing starts were down, continuing the see-saw pattern that has persisted for month...Read More
&nbsp
Do You Have the Right Homeowners" Insurance?
2/16/2017 8:53 AM
Most mortgages contain a requirement that the collateral property carry adequate insurance to cover repayment of the mortgage in the event of a loss.  However, Edward Martinez, a technical trainer in CoreLogic"s Insurance & Spatial Solutions department, writes in the company"s Insights blog that what satisfies a lender may not be...Read More
&nbsp
Delinquencies Rose in Fourth Quarter, Foreclosure Stats Improve
2/15/2017 12:47 PM
Mortgage delinquencies had their first fourth quarter uptick since 2013, the Mortgage Bankers Association (MBA) said on Wednesday.  Its quarterly National Delinquency Survey put the delinquency rate, loans that are at least one payment past due but not in foreclosure, at 4.80 percent of all mortgages in the last quarter of 2016....Read More
&nbsp
Builder Confidence Leveling-Off as Buyer Traffic Wanes
2/15/2017 9:36 AM
Builder confidence in the market for single family homes slid 2 points again in February to a score of 65 on the National Association of Home Builders (NAHB)/Wells Fargo Housing Market Index (HMI).  The index had backed off two points in January as well, after reaching a decades-long high of 69 in December. Analysts...Read More
---