Tell us a little about what you need, and we'll respond quickly with our price and estimated turnaround time.
Need an appraisal now? Order securely online for an accurate, reliable appraisal to fit your specific needs.
When you need to know the true value of a property, you need an expert. Find out about the appraisal process.
Appraisal Experts
As licensed appraisers, we possess the extensive know-how and competence to give you the type of credible property value opinions that banks and top lending institutions require for mortgages. With years of experience behind us, we're prepared to handle practically any type of property.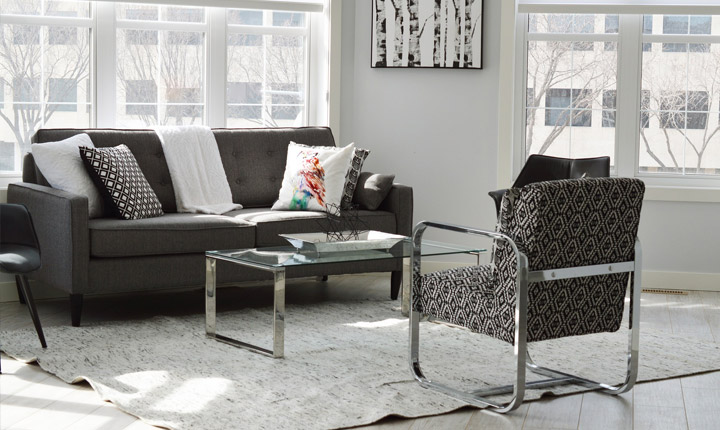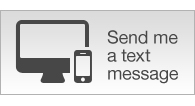 Today's Rates
| Mtg Loan | Rate | APR |
| --- | --- | --- |
| 30-yr Fixed | 4.08% | 4.21% |
| 15-yr Fixed | 3.34% | 3.52% |
| 1-yr Adj | 2.74% | 3.4% |
* national averages
Got a Question?
Do you have a question relating to real estate appraisals? We can help. Simply fill out the form below and we'll contact you with the answer, with no obligation to you. We guarantee your privacy.
&nbsp
FHA Loan Limits Increased
12/2/2016 8:27 AM
The Federal Housing Administration (FHA) has now joined the Federal Housing Finance Agency in raising the dollar limits for loans that qualify for FHA guarantees.  Last week FHFA raised limits for Fannie Mae and Freddie Mac loans to 424.100, a number which forms a basis for some of the FHA changes. The new limits, which w...Read More
&nbsp
Residential Spending Leads Lackluster Construction Report
12/1/2016 10:43 AM
Construction spending rose only slightly in October, with residential construction coming in stronger than most other sectors.  The Census Bureau said overall spending during the month was at a seasonally adjusted annual rate of $1.172 trillion, up 0.5 percent from September.  The September total, originally reported as down by 0....Read More
&nbsp
Mortgage Activity Will Be Crushed By Rising Rates -Freddie Mac
11/30/2016 12:35 PM
Interest rates are, quite naturally, the focus of Freddie Mac"s November Outlook.  The company"s Economic & Housing Research Group looked at the potential impact of the interest rate surge since the election and what it called "the near certainty" that the Federal Reserve"s Open Market Committee (FOMC) will raise the fed funds rate ...Read More
&nbsp
Will Trump"s New Appointee End GSE Conservatorship?
11/30/2016 12:25 PM
President-elect Donald J. Trump may have just handed Freddie Mac and Fannie Mae a "get out of jail free" card. Trump has picked Steven Mnuchin to be Secretary of the Treasury.  Among his first pronouncements to the press was that the two government sponsored enterprises (GSEs), which have been in federal conservatorship since ...Read More
&nbsp
Pending Home Sales Rise (Sort of) to 4-Month Highs
11/30/2016 9:37 AM
Pending home Sales eked out a 0.1 percent gain in October.  The National Association of Realtors® said its Pending Home Sales Index (PHSI) barely managed a second straight month of gains, rising to 110.0 from a downwardly revised 109.9 in September (the previous reading was 110.0, which would have made today"s reading "unchang...Read More
&nbsp
No Surprise: Rate Spike Torpedos Refi Apps
11/30/2016 7:29 AM
Thanksgiving wreaked the usual holiday-related damage on the Mortgage Bankers Association"s report of mortgage activity during the week ended November 25.  The company"s Market Composite Index, a measure of application volume, fell by 9.4 percent on a seasonally adjusted basis compared to results for the week ended November 18.&n...Read More
&nbsp
Freddie Mac Names eNote Vendors
11/29/2016 12:50 PM
Freddie Mac has certified six companies as meeting its requirements for creating, signing, and storing eNotes, i.e. electronic promissory notes.  The company said it took this step to expedite and streamline the mortgage process by encouraging the use of digital documents. Four companies have completed Freddie Mac"s ful...Read More
&nbsp
Foreclosure Starts at 12-Year Low
11/29/2016 12:42 PM
The national foreclosure inventory rate, according to Black Knight Financial Services, fell below 1 percent in October for the first time since July 2007.  That rate, which measures the number of mortgaged homes in the process of foreclosure, dropped by 0.95 percent from September and was down 30.24 percent compared to its level ...Read More
&nbsp
Exemption Level for Appraisals Will Remain at 2016 Level
11/29/2016 9:54 AM
While it will remain unchanged in 2017, the Consumer Financial Protection Bureau (CFPB), Federal Reserve Board, and Office of the Comptroller of the Currency (OCC) have issued a final rule regarding future adjustments to the threshold for appraisal exceptions for higher-priced mortgage loans.   The Dodd-Frank Wall Street ...Read More
&nbsp
Case-Shiller National Index at New All-Time High
11/29/2016 9:16 AM
It took ten years and change, but national prices as measured by the S&P CoreLogic Case-Shiller National Index have finally surpassed the previous pre-crisis high set in July 2006.  The Home Price Index, which covers all nine U.S. census divisions, rose by 5.5 percent year-over-year in September, bringing it 0.1 percent above the ea...Read More
---