Tell us a little about what you need, and we'll respond quickly with our price and estimated turnaround time.
Need an appraisal now? Order securely online for an accurate, reliable appraisal to fit your specific needs.
When you need to know the true value of a property, you need an expert. Find out about the appraisal process.
Appraisal Experts
As licensed appraisers, we possess the extensive know-how and competence to give you the type of credible property value opinions that banks and top lending institutions require for mortgages. With years of experience behind us, we're prepared to handle practically any type of property.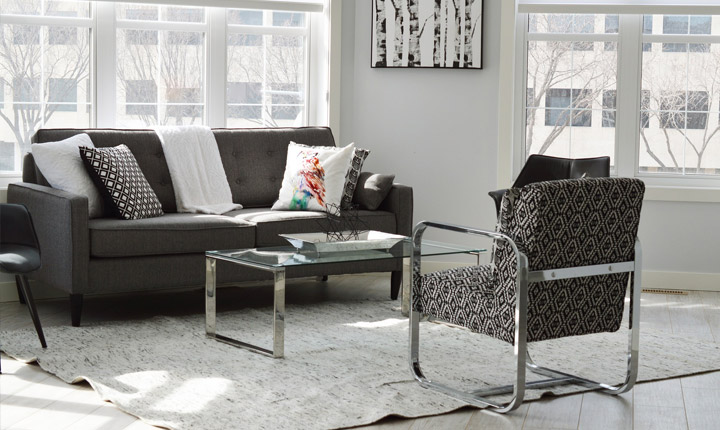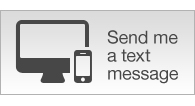 Today's Rates
| Mtg Loan | Rate | APR |
| --- | --- | --- |
| 30-yr Fixed | 4.38% | 4.52% |
| 15-yr Fixed | 3.84% | 4.04% |
| 1-yr Adj | 2.75% | 3.41% |
* national averages
Got a Question?
Do you have a question relating to real estate appraisals? We can help. Simply fill out the form below and we'll contact you with the answer, with no obligation to you. We guarantee your privacy.
&nbsp
Existing Home Sales Decline, Inventory Still a Big Issue
2/21/2018 10:16 AM
Sales of existing homes fell again in January, the second consecutive month-over-month decline.  Sales of pre-owned single-family homes, townhomes, condos, and cooperative apartments were down 3.2 percent compared to December, and the seasonally adjusted annual sales in December, already estimated at a 3.6 percent decline, were revi...Read More
&nbsp
Mortgage Apps Finally Feeling Effects of Higher Rates
2/21/2018 7:24 AM
Mortgage application volumes suffered their worst losses of 2018 last week.  The Mortgage Bankers Association (MBA) said both purchase mortgages and applications for refinancing were down significantly during the week ended February 16 compared to the prior week. MBA"s Market Composite Index, a measure of app...Read More
&nbsp
Fannie Mae: So Now Things are Moving Too Fast?
2/16/2018 11:36 AM
Some people are never happy.  For most of the ten years following the start of the Great Recession the experts have focused (can we say harped?) on the theme of a slow recovery. Now, after a couple of upticks in the inflation rate, Fannie Mae has headlined its February Economic Developments release "Strong Econ...Read More
&nbsp
A Happy New Year for Construction Stats
2/16/2018 8:59 AM
Residential construction got off to a strong start in January, with sizable increases in both permits and housing starts and only a slight downturn in completions. The gains follow a particularly disappointing performance in construction starts in December.  Statistics were spotty on a regional basis, and especially weak in the ...Read More
&nbsp
Fannie/Freddie Need Your Money Again, But Not Like They Used To
2/15/2018 1:04 PM
While the prospect of Fannie Mae and Freddie Mac needing taxpayer money conjures up images of a failing mortgage market requiring a government bailout, that"s very far from the case this time around.  In fact, taxpayers continue to come out way ahead with respect to the GSEs" conservatorship agreement, even after the draws that will be need...Read More
&nbsp
Homebuilders More Optimistic Over the Next Six Months
2/15/2018 9:37 AM
New home builders are looking ahead, and the National Association of Home Builders (NAHB) says this optimism was reflected in its Housing Market Index (HMI) for February.  While the total HMI, which is also sponsored by Wells Fargo, was unchanged from January at 72, its most forward-looking component hit a post-recession high. ...Read More
&nbsp
New HUD Budget Could Defund Rental Assistance, Other Programs
2/15/2018 9:33 AM
Although it has been declared by many in Congress as "dead on arrival" the Trump Administration"s proposed 2019 budget appears more predicated on another cliché - "If at first you don"t succeed..." The budget again goes after many of the cuts in Housing and Urban Development (HUD) programs it attempted in the FY2018 version. The budge...Read More
&nbsp
Are Americans and Their Government Undervaluing the American Dream?
2/14/2018 11:19 AM
Is homeownership still the American Dream?  Should it be? An article published in the Journal of Economic Perspectives argues while the former has long been the case, one strongly supported by government policy, that has changed.  Now there is a growing school of thought that the focus should shift toward other aspect...Read More
&nbsp
Mortgage Bankers Association Predicts Sharp Increase in New Home Sales
2/14/2018 8:33 AM
The Mortgage Bankers Association (MBA) is forecasting a sizable jump in new home sales in January. Based on responses to its Builder Application Survey (BAS), MBA estimates that applications for the purchase of newly constructed homes rose 18.4 percent compared to those during the previous January and were up 34 percent from December....Read More
&nbsp
Purchase Mortgage Applications Lose Steam as Rates Rise
2/14/2018 8:10 AM
Purchase mortgage applications, after starting out strong at the beginning of the year, stalled for the third straight time last week, bringing overall activity down. The Mortgage Bankers Association (MBA) reports that its Market Composite Index, a measure of the volume of applications received, had its worst performance since mid-De...Read More
---