Tell us a little about what you need, and we'll respond quickly with our price and estimated turnaround time.
Need an appraisal now? Order securely online for an accurate, reliable appraisal to fit your specific needs.
When you need to know the true value of a property, you need an expert. Find out about the appraisal process.
Appraisal Experts
As licensed appraisers, we possess the extensive know-how and competence to give you the type of credible property value opinions that banks and top lending institutions require for mortgages. With years of experience behind us, we're prepared to handle practically any type of property.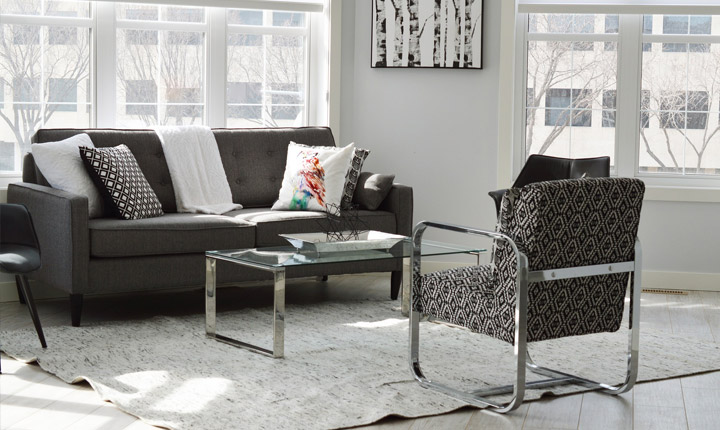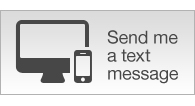 Today's Rates
| Mtg Loan | Rate | APR |
| --- | --- | --- |
| 30-yr Fixed | 4.02% | 4.15% |
| 15-yr Fixed | 3.27% | 3.44% |
| 1-yr Adj | 2.74% | 3.4% |
* national averages
Got a Question?
Do you have a question relating to real estate appraisals? We can help. Simply fill out the form below and we'll contact you with the answer, with no obligation to you. We guarantee your privacy.
&nbsp
Watt Says GSE Reform Differs from Housing Finance Reform
5/19/2017 7:46 AM
The status of the GSE"s (Fannie Mae and Freddie Mac), as well as the topic of housing finance reform continue to be "hot," according to Melvin L. Watt, Director of the GSE"s conservator, the Federal Housing Finance Agency (FHFA).  Watt spoke to the North Carolina Bankers Association at their annual convention in his home state.<...Read More
&nbsp
Refis Actually Did More Damage During The Housing Crisis -UI
5/18/2017 10:45 AM
Conventional wisdom, the lending version, holds that refinance loans are inherently less risky than purchase loans, but a recent analysis from the Urban Institute (UI) refutes this contention.  In fact, Linda Goodman, Co-director of UI"s Housing Finance Policy Center says rampant refinancing probably played a major role in the ho...Read More
&nbsp
Purchases Increase, Pull-Through Declines -EllieMae
5/18/2017 10:06 AM
The average period necessary to close a mortgage shortened again in April, dwindling by another day from the March timeline to 42 days.  This was the shortest processing period in the 17-month overview of data provided in Ellie Mae"s Origination Insight Report.  The longest closing time, in January of this year, was 5...Read More
&nbsp
Household Debt Tops Pre-Recession Level
5/18/2017 9:57 AM
This may, or may not be a cause for celebration.  The New York Federal Reserve Bank, using credit data from Equifax, reports that Americans are now back to owing as much money as they did before the housing crash. Aggregate household debt rose for the 11th consecutive time in the first quarter of 2017, reaching a t...Read More
&nbsp
HARP Still Helping Underwater Homeowners
5/17/2017 8:53 AM
The Home Affordable Refinance Program or HARP may be in its waning days, but is still being used by underwater homeowners.  The Federal Housing Finance Agency (FHFA) released its Q1 Refinance Report showing that Fannie Mae and Freddie Mac completed over a half million refinances during the quarter, and 3 percent (13,425) were do...Read More
&nbsp
Groundhog Quarter?
5/17/2017 8:40 AM
Fannie Mae"s Economic and Strategic Research Team had as a headline for its May forecast, It"s Déjà Vu All Over (and Over) Again. Déjà vu indeed, as for the fourth straight year first quarter economic growth slowed from the preceding quarter. Annualized real gross domestic product (GDP) came in at an...Read More
&nbsp
Refinance Application Share Hits Nine-Year Low
5/17/2017 7:38 AM
The Mortgage Bankers Association (MBA) said today that mortgage applications were down across the board during the week ended May 12, with refinancing taking the biggest hit.  MBA"s Market Composite Index, a measure of loan application volume, fell 4.1 percent on a seasonally adjusted basis from the Index for the week ended May ...Read More
&nbsp
April Permits, Starts, Slip from March Levels
5/16/2017 8:08 AM
All three residential construction measures for April were lower than those in March. The Census Bureau and the Department of Housing and Urban Development said housing permits, starts, and completions all declined on a month-over-month basis but all remained higher than their April 2016 levels. Permits for privately ownedRead More
&nbsp
1st Quarter Prices Up in 85 Percent of Metro Areas
5/15/2017 12:29 PM
The first quarter of 2017 the year saw home prices in large metropolitan areas appreciate at the fastest rate in nearly two years.  The National Association of Realtors® (NAR) said on Monday that prices were up in 85 percent (152 of 178) of the metropolitan statistical areas (MSAs) it tracks, with the median price for an exi...Read More
&nbsp
New Home Purchase Apps Uphold April Downturn Tradition
5/15/2017 10:17 AM
Applications for new home purchase mortgages fell by 19.4 percent on a non-seasonally adjusted basis in April. The Mortgage Bankers Association said responses to its Builder Applications Survey (BAS) produced an estimate of 50,000 new home sales during the month, compared to sales of 62,000 new homes in March.  Sales were also lower tha...Read More
---